Kingdom Kids Preschool

Kingdom Kids Preschool is a ministry and outreach of Roy Christian Church. Our goal is to provide a quality, caring, child-centered, developmentally appropriate program for children ages 3-5 years. We strive to nurture each child's emotional, social, physical, cognitive, and spiritual needs while also preparing them for kindergarten. We do so in a safe and loving Christian environment. We communicate God's love and grace to children through words and actions by the teachers and leadership staff. We endeavor to instill in each child their capacity to show their love, respect, and compassion towards others. Our greatest hope is that our students grow on a foundation of God's love and basic principles, that they develop a love of learning and curiosity while also building life-long friendships

Kingdom Kids Preschool is now accepting registration for our summer camps! Our camps offer a 4-day, 3-hour program for children 4-7 years old. Through fun and engaging, themes children will learn about God and His love for them.
If you'd like to fill out an interest form, you can do so here: https://schools.mybrightwheel.com/sign-in?redirect_path=forms/f49915d5-7494-4607-95c4-c37c52478214/self-service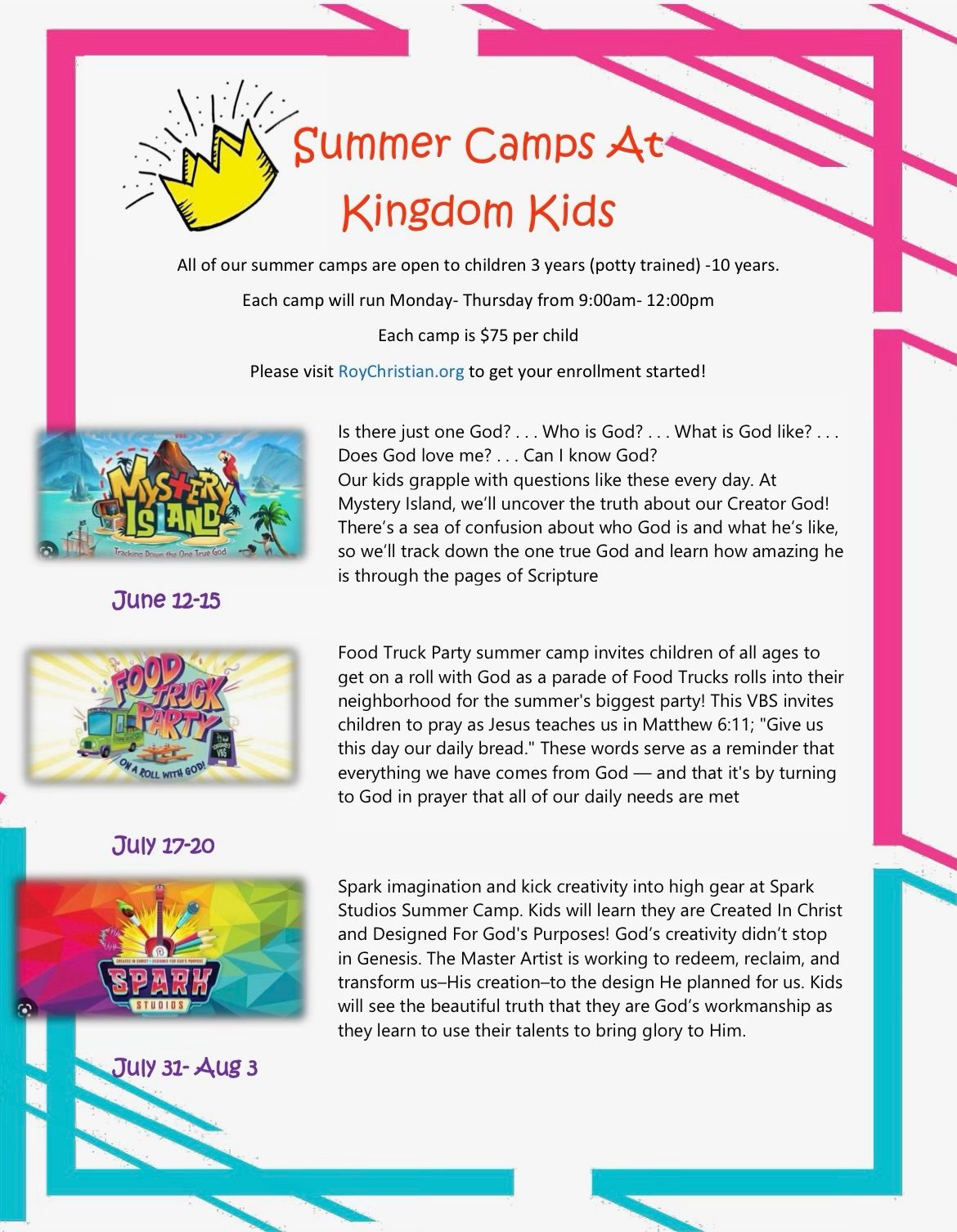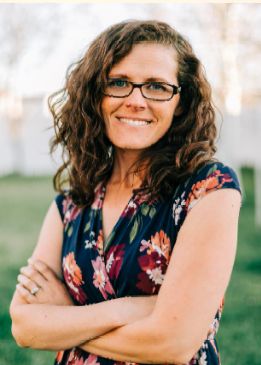 Meet the Director
Hello! My name is Jennifer Hill and I am the Director of Kingdom Kids Preschool!
I was born and raised in Grand Junction CO. I moved to Utah in 2015. My family and I spent a year in North Salt Lake and then settled in our current home in Syracuse. I have always found myself working with children. In high school, I helped tutor elementary students with reading. I coached middle school cheerleading for 5 years and have always found myself helping in Sunday School. I have been the Children's Ministry Director here at Roy Christian Church for almost 4 years.

I received my Bachelors in Early Childhood Education from Colorado Christian University in 2020 and completed my licensure in 2021. I have worked as a substitute teacher in the Weber School District and at Layton Christian Academy.

Fun Facts:
I have a wonderful husband, who I have been married for 16 years
3 amazing children
1 dog and 7 chickens
I enjoy gardening, reading, camping, and urban homesteading.