Growth opportunities
Small Groups, Bible Studies, and other classes are where people are doing life together, asking questions, learning about God, munching on snacks, and having FUN. These groups are safe places to ask questions about God, explore what it means to be a Christ-follower, give and get support.
Some groups are organized by geography, some by schedule, and some by common interest. Each group really does have it's own "personality" so we encourage you to try several groups until you find one that is a good fit for you. We promise the group leaders won't be offended if you just say you decided to try another group. We don't want you to feel like just because you went once you are now stuck going forever. And maybe I should mention, we don't bite. The groups are safe places for you to meet friends and learn more about God.
Children's Bible Study
Starts Wednesday, February 22, and will continue each Wednesday night, from 6:30-8:00 p.m., though Wednesday, March 22. The subject will be "NO, Mission Impossible." We hope your children will join us. It's a five week study where your kids will be learning what it means to go out into the world and teach others about Jesus. We want to teach each child that as a Christian, there is "No Mission Impossible"!

Connections Courses
Roy Christian Church exists to lead people to life-changing connections with Jesus, His family, and our world. The following courses have been put together to help people as they make those connections. These courses are taught Sunday mornings at 9:00am in the east classroom behind the auditorium stage.

First Steps
This is a four week course where one can discover the first steps of faith in Jesus Christ and as a part of His family at Roy Christian Church. Each session will last about seventy minutes and will run four weeks consecutively. First Steps is offered in February, April, June, August, October, and December.

Basics
What are the fundamental components of a life connected to Christ? See how we grow in faith together and individually through worship, service, and spiritual disciplines. Basics is offered in January, May, and September.

Customized
We are handmade by God and customized for His purposes and plans. Investigate how He has specially crafted you for Christian service. Find your ministry "sweet spot" and get moving! Customized is offered in March and July.

Commission
The Bible contains the greatest story in the universe, a story that is constantly changing us and others. You can deliver that powerful message to others. Learn how to weave your story and God's story together. Commission is offered in November.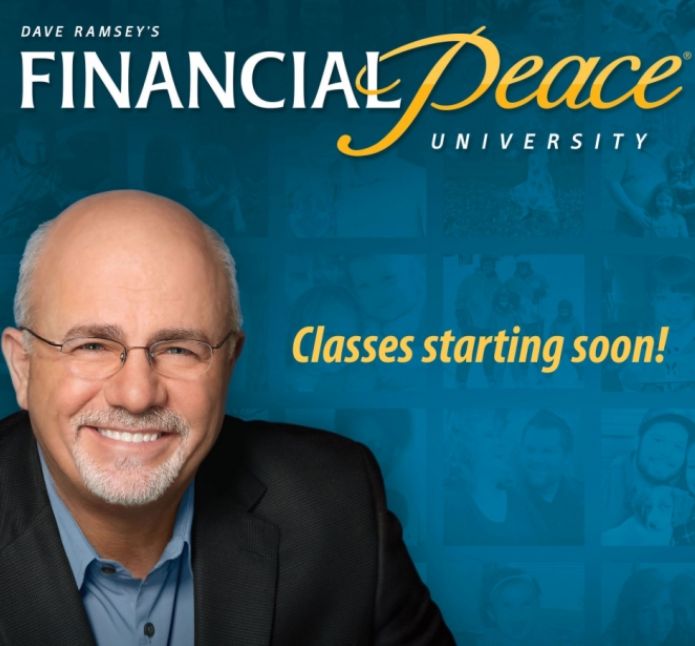 Financial Peace University teaches you how to make the right decisions with your money and empowers you with the practical skills and confidence needed to achieve your financial goals and experience true financial peace! Over one million families have already benefited from this life-changing program that:
Teaches financial responsibility with easy Baby Steps
Helps eliminate debt using the Debt Snowball
Offers accountability and continued support with lifetime membership
Trains participants to spend every dollar on paper with the zero-based budget planner
Empowers people struggling with financial hardships by establishing a plan to take control of their money

Starting February 12th , and continuing each Sunday through April 9th, from 4:00 to 5:30 p.m., in the Fellowship Hall. You will learn how to manage your money, get rid of debt, invest for your future, and spend and save wisely. The cost is $109 per person. Anyone can attend, and if you have attended previously, you do not need to pay again. You can register here for the class. There will be a free preview on Sunday, January 29, at 4:00 p.m.